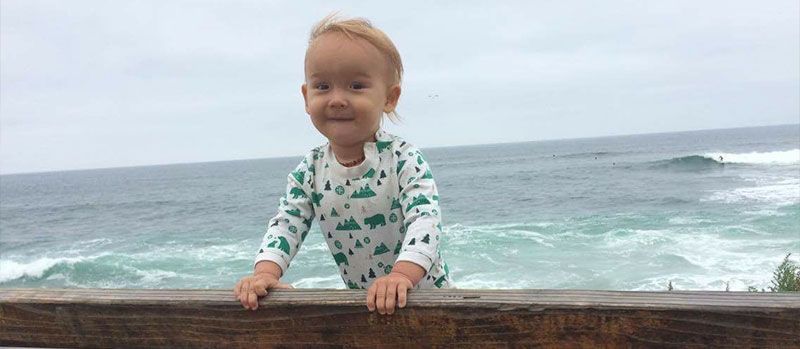 I love this lady. She really genuinely cares for you. She helped me get pregnant last year, helped me through pregnancy, helped me when I had sore muscles from nursing my infant and now I go to her instead of urgent care when I get a cold for holistic health care. Amazing! She has become my "primary care practitioner" and I love it! Thanks Deb
T M. 
 Deb Davies is an amazing woman! She recently was a part of my birth team as my Doula and I am ever so grateful for her presence during the birth of my daughter. The moment she arrived in the birthing room, the entire atmosphere of the room changed. She created a calm and relaxing environment with just her presence which helped everyone in the room- including the nursing staff. The nurses said they had never seen such a calm and serene birth. The combination of the Hypnobirthing practice along with her skills as a Doula helped create a wonderful birthing experience. Im so proud to say that I was able to have a 100% natural birth! I highly recommend making Deb part of your birthing journey.
Jessica Y.
Thank you Deb, for your loving treatment yesterday. You seemed to have an intuitive healing nature about you. I loved that you spent the time to get to know my health and history, but the quality of your treatment wasn't dependent on how well I could describe my ailments. You are obviously very knowledgeable of all the different modalities in acupuncture and chose a method that best suited me. I felt cared for, deeply relaxed, and came out of the session with more grounded focus. And I am so happy I trusted your other reviews and found you as part of my health support team! For the readers, I came to Deb for overall health, adrenal and nervous system support, and menstrual health. I highly recommend her!
Shanti P.
 Deb Davies is not only an extremely knowledgeable acupuncturist but a fantastic Doula and Hypno birthing coach. My wife and I singed up for the Hypno-Birthing classes as we wanted a happy natural birth for our baby girl. Deb provided tons of fantastic and useful information. She really made me feel welcome and needed in the birthing experience. I know sometimes it feels like these classes are all for Moms, but Deb made great suggestions on how Dads can really participate in the birthing experience. My days of feeling useless during pregnancy were over thanks to Deb and this amazing class. ATTENTION DADS! Hypno-Birthing classes are for you just as much as they are for your partner and baby. Schedule an acupuncture appointment while your at it, you deserve some papering too.
Ron N.
 I started seeing Deb for acupuncture treatment for support when I got pregnant. She is amazing! She is caring, nurturing and a powerful healer. My partner also sees her and he really enjoys his treatments as well. I've also taken Hypno-birthing with her. My partner and I gained a lot of insight on our roles as parents during the birth process. As well gave us confidence that we can totally rock our birth the way that we intend to welcome our little one. Very empowering class!I would recommend Deb to anyone, Male or Female, Pregnant or not you will be glad you did!
Atherton S.
 I started to see Deb 14 weeks into my pregnancy because I was experiencing severe constipation due to my pregnancy. After my first visit, my situation was resolved the same day. I have seen her weekly since my initial visit and she has relieved every pregnancy discomfort experienced, such as, gallbladder discomfort and migraines. She is not just an expert in her field, but a calming and pleasant person. She ensured I was always as comfortable and relaxed as possible. There is no way I could have made it through my pregnancy while working a stressful full time job without her. Because of my results with her, I brought my mother in for a consultation about 3 months ago. My mother was experiencing circulation problems and pain in her legs, as well as, discomfort due to hemorrhoids. Deb assisted in relieving my mother's discomfort as well while ensuring her upmost comfort and also earning her trust. Now my mother visits Deb regularly as well. She is an amazing person in a field she was meant to be in. I trust Deb with my mother and I recommend her to all my close friends and family.
D R.
 Then best acupuncture in San Diego!!!! Deb went above and beyond during our acupuncture sessions to help me with my labor/pregnancy. I did about six sessions throughout the last two weeks of my pregnancy hoping not to have to be induced. Each session Deb added new techniques to assist me and each time I left feeling amazing and she always took her time, even extending our sessions, I never felt rushed and always had her full, caring attention. With all of her knowledge and her amazing personality I am so glad I found her! I ended up going into labor the day before my induction and I was able to have an all natural birth thanks to all of the time and work Deb put into our acupuncture sessions. I would highly recommend her for acupuncture especially during pregnancy!
Sarah M.
 Deb truly has a special gift. I entered her room feeling a chaotic blend of emotions from the week I had and I was ready for healing. I told her that I didn't want to feel sleepy after the session, as I still had papers to write that evening when I got home. Deb knew just what to do and how to best get my chi moving for that evening. During the session, I felt very cared for. She even had an intern with her who ensured my comfort. The session was powerful, I felt the waves of energy shifting throughout my whole body, and this treasured sensation continued into the next day. I left her office feeling connected to my inner joys and the joys of the world. I couldn't wipe the smile off my face as I drove home, ready to get my work done. Thank you so much, Deb!
Samantha M.
 Deb really helped save my pregnancy with her acupuncture and moxibustion services. I am seeing her once a week to help my pregnancy continue successfully. I saw her for the first time about 2 days after I PPROM'ed at 15 weeks, when the doctor said I needed to terminate, and maybe 2 days after that I resealed! She came to me at my home when I was on strict bed rest and now I go see her at Herbin. Her space is relaxing and she is always very gentle, so I leave feeling a boost of energy and peaceful at the same time. I highly recommend seeing her from the time you find out you're pregnant. This is my first pregnancy, I'm young, and I would have never thought that I could find myself in a high risk situation. You never know, whether it's your first or 5th, if you will have a complication. It is better to be safe than sorry. I will continue to see Deb until I deliver in April, and for any future pregnancies from day 1!
Susana V.
 I started seeing Deb in January of this year to help with my PPD and anxiety that I've been having. After each session I feel so much calmer. I am beyond elated with the help she's given me. I know my husband can see that her acupuncture treatments are helping me. She has a calming and friendly demeanor, that helps put me at ease. Not only has she been helping me with my PPD, but she's been helping me with my aches and pains. I started getting sciatic pain after the baby was born and I've had wrist issues since I was 8 years old. I can feel my wrist is getting stronger and that the sciatic pain is lessening. Thank you isn't enough. I can feel myself returning to "normal" for the first time since I've had my baby. I have and will continue to send all my friends to her. Thank you!!!
Michelle L.